If any issues arise during an active load, it's important to notify us as soon as possible. If you are running late, have a problem at pick up or delivery, have a damaged load, or need to request to cancel the load you can report the problem in the app and a Convoy representative will reach out to you to address the issue.
To request to cancel the load in the app, navigate to the active load under "My Loads", then tap "Support" in the upper right-hand corner. Tap "Cancel Job". You will be asked to select the reason why you are canceling the job and provide some details regarding the issue in the text box below. After you have selected a reason and provided issue details, if necessary, swipe the confirmation bar to the right to submit your request.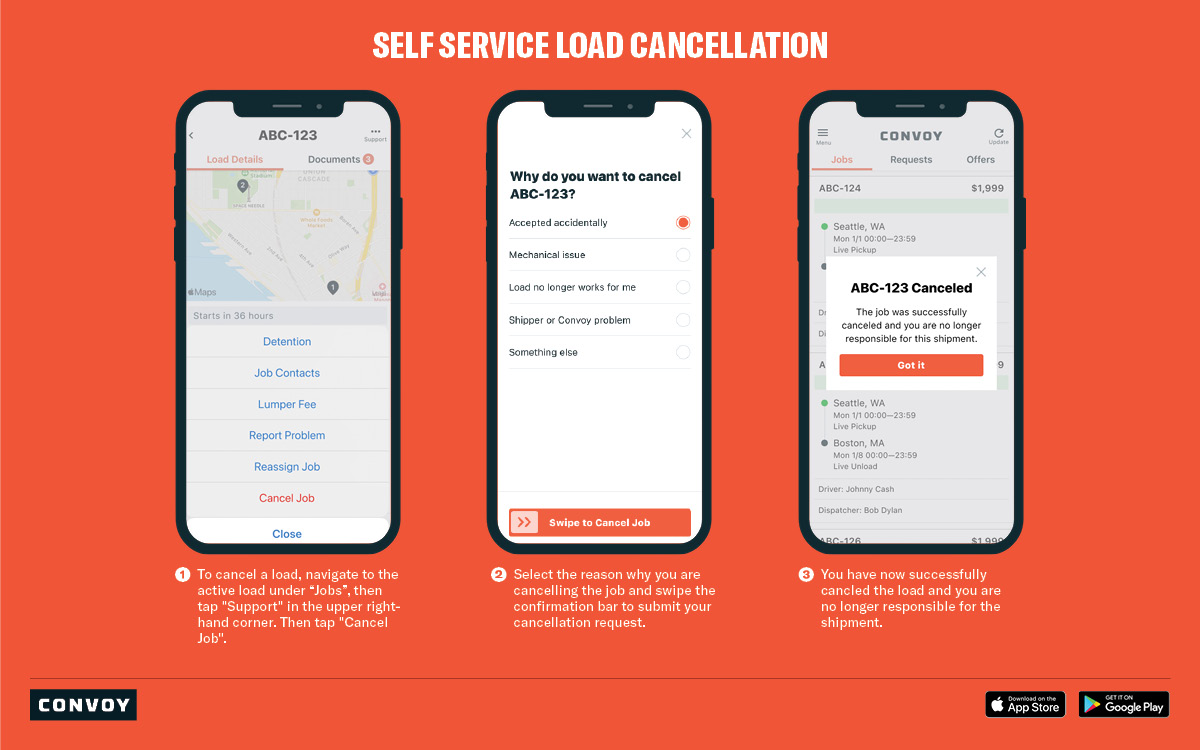 Please note, if the request occurs within 48 hours of pickup time, it may negatively affect your scorecard and a Convoy representative may reach out to you for further details.